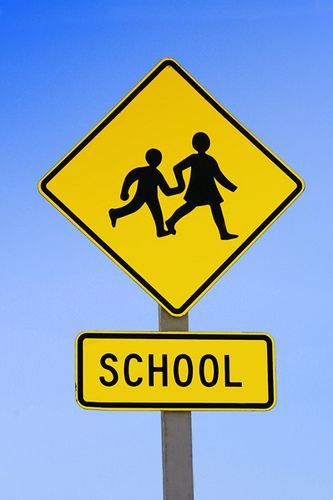 Dear TPAAK Families,
As we get ready to start the new school year in a new facility, we would like to ask you to spend some time reviewing our attached Drop Off/Pick Up Map And Policy before the first day of school. It will take a few weeks to get used to the flow and work out any kinks, so please plan accordingly. We will have additional staff members during the first couple of weeks to help facilitate the flow of traffic and students.
Please keep in mind that parents may ONLY park in the furthest north lane on the parking lot that is immediately adjacent to the sidewalk. The other three lanes are reserved for EAN and TPAAK employees only. Parental escorts are required to use this sidewalk until they reach the crosswalk by the shed, at which point they can cross to enter the playground.
DO NOT CROSS THE PARKING LOT AT ANY OTHER POINT OR DROP STUDENTS OFF ANYWHERE BUT THE DROP OFF PAD. It is important that all families follow the drop off and pick up procedures carefully to keep our students and staff safe!
The playground and valet line will be staffed beginning at 8:00am. PLEASE DO NOT DROP OFF YOUR CHILD BEFORE THEN. Parents are welcome to remain on the playground between 8:00-8:10am but may not enter with the students. Parents wishing to volunteer or that have a meeting with a faculty member must enter through the front of the building and check in at the front desk.
Also, please note that all parents, visitors and volunteers in the building will be required to check in at the front desk using a photo ID that will be held at the front desk for the duration you are inside the building, so please keep that in mind when planning your trip to TPAAK.
If you have any questions regarding the Drop Off/Pick Up Map And Policy, or any other questions, please contact the front desk at 970-226-2800.
We are so excited to begin the school year in our new facility and can't wait to see all of you on Wednesday!
Kind regards,
Shannon Keigan
Director of Business & Operations