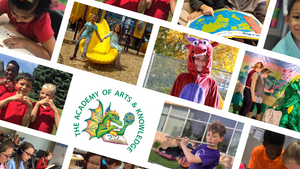 Welcome to the Academy of Arts & Knowledge Dragons!
We are thrilled you have taken the first step toward exploring exciting career opportunities with us. At AAK Elementary, education is the cornerstone of a thriving society, and we are committed to providing an exceptional and equitable learning environment for our students.
As an organization dedicated to fostering academic excellence, creativity, and personal growth, we understand the vital role that passionate and talented individuals play in shaping the future of our students. That is why we constantly seek exceptional educators and professionals who share our vision and can contribute their expertise to our vibrant community.
You will find a list of our current openings across various disciplines on this page. Whether you are an experienced teacher looking for a new challenge, an administrator seeking to make a difference, or a support staff member eager to support student success, we invite you to explore the diverse opportunities available at AAK Elementary.
Joining our team means becoming part of a close-knit community that values collaboration, innovation, and lifelong learning. We strive to create an inclusive and supportive work environment that fosters professional growth and development, where every team member is valued for their unique contributions.
At AAK Elementary, we believe in nurturing the potential of every individual, both students, and staff alike. Our commitment to excellence extends beyond the classroom, as we provide ample resources, training programs, and mentorship opportunities to help our team members reach their full potential.
We invite you to browse our current openings below and discover the possibilities that await you at AAK Elementary. Please take the next step in your career journey and join us in shaping the minds of future generations.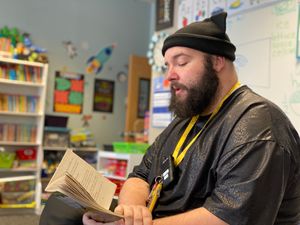 Substitute Opportunities
Please send a cover letter and resume to nschlagel@aakelementary.org
We are always looking for substitute teachers! Subs are needed for our before and after school program and our regular teaching staff. One of the benefits of subbing at AAK is the opportunity to substitute year-round if you want!
Must be friendly, have a GED, and be able to pass a fingerprint background check.
Expect More From Your Elementary School