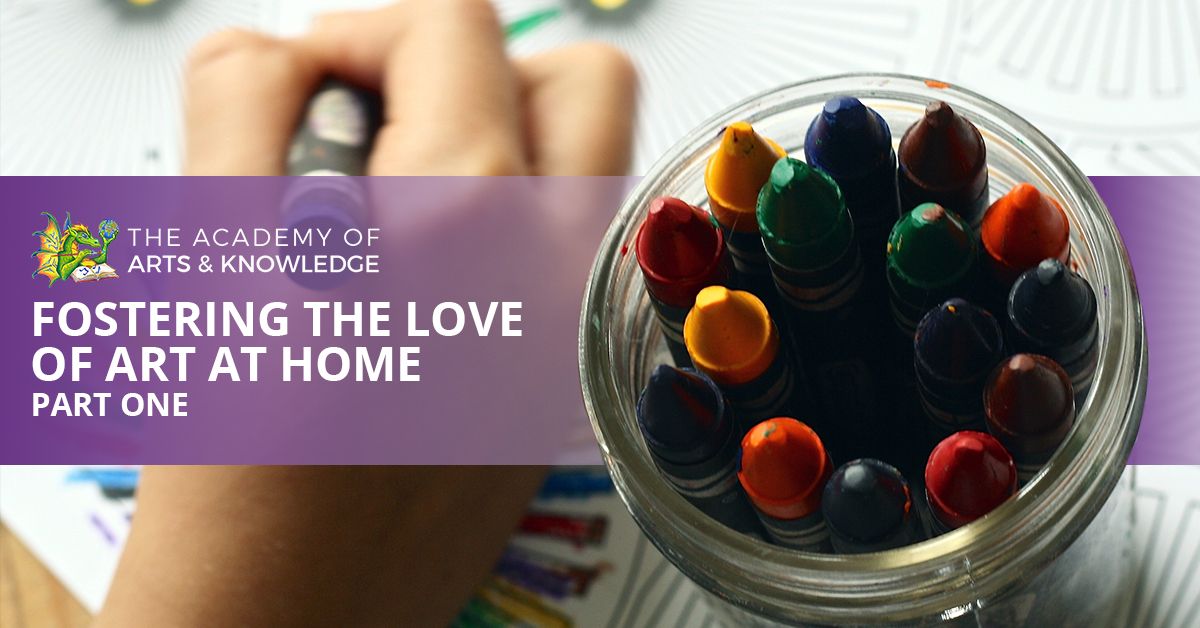 Fostering a Love of Art at Home, Part One
The Academy of Arts and Knowledge aims to be Fort Collins' premier performing arts school, providing our students with a hands-on learning experience that emphasizes music, art, literature and more. It is our goal to provide our students with an environment that allows them to reach their maximum potential. To learn more about our Fort Collins performing arts school, get in touch with us today.
With a curriculum that focuses heavily on the arts, creativity is something that we fully embrace at The Academy of Arts and Knowledge. Being artistic doesn't have to be limited to the classroom, though. In part one of this blog series, we will look at a few ways that you can help foster a love of art with your child at home.
Let Them Create
Creative kids are sometimes hard to keep up with, but one of the best things that you can do as a parent of a creative child is to encourage that creativity. In a previous blog, we've made note of the many benefits that studying music and art can have on a child, and having a child that exhibits a natural inclination towards a creative outlet is certainly something that can be incredibly beneficial to them. If you notice that your child is more creative than most and has a desire to be artistic, encouraging this gift is key. Surely there need to be boundaries, and while letting your child draw on the walls may not be necessary, providing them with an environment at home that fosters creativity and artistry will be a great way to ensure that their gift will continue develop, as long as they choose to continue pursuing it.
Provide Them With An Artistic Environment At Home
In addition to encouraging your child to develop their artistic impulses, another way to help foster a love of art and creativity at home is to create an environment at home that makes it easy for them to create. Find out what your child's preferred mediums of artistic creation are. Do they enjoy drawing on an easel? Are they especially taken by coloring books? Do they have a special connection with painting? Whatever their preference is, by having the necessary tools available at their disposal, not only will your child develop a love for art at home , they'll also be able to develop their own individual artistic style and skill.
Those are just two ways that you can help your child develop of a love of art at home. We will continue this in the second part of our blog series. Until then, we would like to remind you that The Academy of Arts and Knowledge is an ideal environment for children who have a love for the more artistic and creative side of life. Whether your child is showing a love of visual arts like painting and drawing, have exhibited a love of music or desire to play a musical instrument, or can't get enough of reading and being read to, The Academy of Arts and Knowledge may very well be the perfect learning environment for your child. Part two in this blog series is soon to come, but until then, to learn more about our Fort Collins performing arts school, contact the Academy of Arts and Knowledge today.