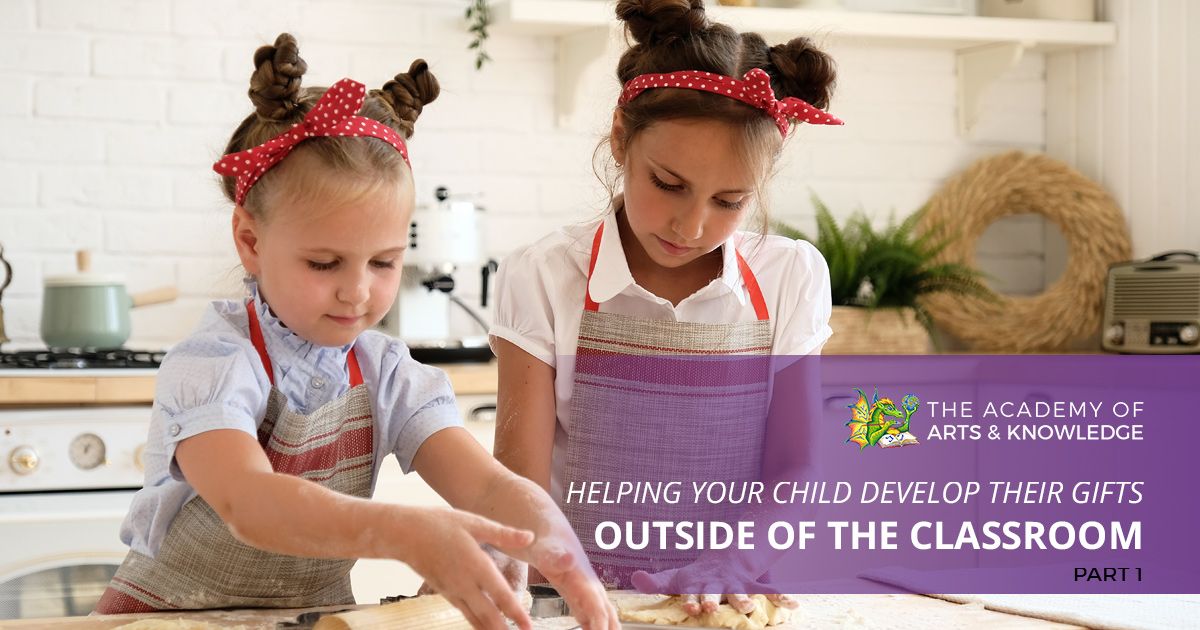 Helping Your Child Develop Their Gifts Outside of the Classroom: Part One
When you are the parent of a gifted child, you understand how difficult it can be to find enough ways to nurture their gifts, especially if they show aptitude in an area that you aren't necessarily familiar with. As a fine arts charter elementary school, our entire curriculum in infused with the arts. Thanks to the knowledge that we have acquired from years of teaching, we can do a lot to help gifted children while they are in the classroom. If you want to learn how to further develop your child's gifts at home, read on!
The Academy of Arts & Knowledge is a Fort Collins charter school dedicated to helping elementary-aged children harness their full potential. We combine core competencies with critical thinking and creativity in order to help our students learn. If you are interested in learning more about our school, please browse our website to learn more about us. You can even schedule a tour of our school directly from our site. Enrollment for the 2019-2020 school year is now open, so apply today!
Give Them the Resources They Need
One of the best ways to help your child pursue their interests when they are not at school is to provide them with the things they need. Whether this means books, a musical instrument, or art supplies, being able to do things when they want is incredibly important. While the cost of these items can add up, there are ways to save. Instead of buying books, take them to the library and show them just how great of an environment it can be. Talk to local music stores about renting instruments.
Know When to Structure Their Time
Children, especially when they are elementary age, thrive when they have a schedule and stick to it. If your child is learning a musical instrument, make sure that they practice at the same time for a set amount of time each day. If they are working on an art project, set a schedule for that, too. By making these pursuits a normal part of their day, they will not feel like an imposition but just another task that they accomplish each day. Scheduling activities like this is good for people of all ages, so if you are trying to finish a project, set a timeline and follow it rigidly for great results!
Know When to Let Them Explore Freely
This tip might seem like it contradicts the previous one, but free time is essential for healthy, growing kids. By letting them have free time, they might find a new pursuit that they are even more interested in. Allowing your kids to have free time is good for you too because it allows for spontaneity and fun that you might not have been able to have if every minute of your child's day was planned out to the second.
Come back soon for part two of this blog, and be sure to contact us today if you have questions about our school or how to enroll at our Fort Collins academy. We look forward to hearing from you!