Faculty & Staff
2020-21 Classroom Teachers and Faculty
Additional staff may be added throughout the summer.
---
---
---
---
NICHOLE SCHLAGEL – PRINCIPAL
Email: nschlagel@aakelementary.org
My name is Nichole Schlagel and I am honored to be the Principal at The Academy of Arts and Knowledge!
I live in Fort Collins with my family.  We are very busy with 3 children (18, 17, and 10).  My oldest is starting college so we are preparing him for his new adventure.  We enjoy camping, car shows, and being outdoors.  We are always up for trying something new and taking advantage of the social activities Northern Colorado has to offer.
I have been in education for many years and I have a passion for personalizing education to support students in reaching their personal best.  I believe every student has a right to achieve at high levels.  It is our responsibility to provide the necessary support to help them reach their goals.  When students feel safe and secure in their learning environments they will take risks and discover their passion for learning.  As a community, we will continue to work together to increase academic achievement as well as the social and emotional well-being of all of our students.
---

SHANNON GOSSARD — DIRECTOR OF BUSINESS AND OPERATIONS
Email: sgossard@aakelementary.org
From the moment I stepped into this school, I was blown away by the amazing things that teachers do every day with their students and the amount of passion and dedication they have for each and every child they work with. Over the last eight years, I have seen immense growth in our students and witnessed them blossoming into confident and expressive students who have the ability to think critically about the world around them. I am honored to be able to support such an amazing community of staff, students, and parents.
---

JADA KANKEL — OFFICE MANAGER
Email: jkankel@aakelementary.org
Both of my children are alumni of the school. I have been working here since 2009 and my heartstrings are tied to the children and staff. This school embraces students with differences and teaches them to be comfortable in their own skin. Students graduate from school with a confidence in who they are and acceptance for who others are. I greatly enjoy working with this community and I look forward to meeting new and returning students and staff in the fall.
---
JESSICA GUINDON

– KINDERGARTEN TEACHER
Email: jguindon@aakelementary.org
I'm a language-lover originally from Birmingham, Alabama, who came out to Colorado to complete my Master's degree and never left! I have my BA in French and English and I am in the process of learning Spanish! My hobbies include reading, watching TV shows, cuddling my dog and cat, tending to my plants, and eating at restaurants with my husband Spencer. In my free time, I enjoy walking or biking outside and volunteering at the Larimer Humane Society.
I'm excited to start my second year teaching Kindergarten here at AAK. In my 5 – going on 6 – years of teaching, I have never felt so welcomed into a community as I have at AAK. I love how teachers and students are encouraged to embrace and showcase their creative sides here. Last year was my first year doing Drama Club and it was a blast! I'm so stoked to welcome all our new AAK Dragons into Kindergarten for the 2020-2021 school year!
---

DANA SMITH

— KINDERGARTEN TEACHER
Email: dsmith@aakelementary.org
---
KEATON SMITH — 1ST GRADE TEACHER
Email: ksmith@aakelementary.org
Working at this school definitely feels like a family community. We have out of this world educators, creatively fueled students, and hard-working volunteers. I'm excited to begin my fifth year teaching first grade for the 20-21 school year! It's truly so much fun working alongside the primary team, motivating youth to collaborate and inspire one another to the best of their abilities. I love to teach, and being at this school amplifies my love to a new level. So, what are you waiting for? Come explore the creative arts, and join our magical AAK family!
---
ALISON SLOAN — 1ST/2ND GRADE TEACHER
Email: asloan@aakelementary.org
I'm so excited to begin another year here at AAK. This is the most amazing school I have taught at. I love the freedom to be creative and to explore with the students. I'm beginning my 5th year in first grade with the best teammate in the history of teaching, Mr. Smith. I am also beginning my 1st year of teaching 2nd grade with the fabulous Mrs. Tatro. I can't wait to start this new adventure of teaching a combination 1st/2nd classroom. We will work hard to make every day an adventure for our students.
---
TEDI TATRO — 2ND GRADE TEACHER
Email: ttatro@aakelementary.org
I am so excited to be a part of the team at The Academy of Arts and Knowledge as a 2nd-grade teacher this year. I look forward to working with the amazing team here at this school and bringing my own knowledge and passion to it. This will be my third year in Fort Collins, originally having grown up in Walla Walla Washington. In my free time, I love to read, hike, and snuggle my two cats Pip and Doctor. My husband and I also enjoy traveling and exploring new places.  I am looking forward to seeing what we can do together in the classroom. I can't wait to make this year great!
---
EILISH POE

 — 3RD GRADE TEACHER
Email: epoe@aakelementary.org
I am extremely excited to be a part of this wonderful community.  For the last 2.5 years, I have been working at Bauder Elementary, here in Fort Collins. I grew up in Dallas, Texas and moved to Colorado when I was 18 to come to Colorado State University. I am an extremely community-based teacher, and feel like AAK is going to be a great fit for that.
---

LISA THOMPSON

— THIRD GRADE TEACHER
Email: lthompson@aakelementary.org
---
SAMANTHA SIU — 4TH GRADE TEACHER
Email: ssiu@aakelementary.org
I am so excited to be a part of the AAK community!  I am born and raised in Vancouver, Canada, which is also where I received my Bachelors of Arts in Psychology and my Bachelors of Education.  I recently got married which has led me to northern Colorado and I have fallen in love with this state!  If I am not in the classroom, you can probably find me hanging out with my husband and puppy, Paxton.  We love being outside and enjoying the fresh air and nature.
I can't wait to meet my new group of students.  I look forward to creating a family community where we can learn to make mistakes and make mistakes to learn.  With a background in the fine and performing arts, I am excited to see how we can work together in integrating these ideas with the academic curriculum.  I believe students learn best when they have the freedom to express themselves and their creativity.  Education is a unique and personal journey for every individual and I am excited to embark on this one with all of you!"
---

 

RALEIGH FAIRCHILD

 — FOURTH/FIFTH GRADE TEACHER
Email: rfairchild@aakelementary.org
---
KRISTEN RUBENTHALER — 5TH GRADE TEACHER
Email: krubenthaler@aakelementary.org
The Academy of Arts & Knowledge has been a wonderful school to be a part of. We have had the best teachers, and I am so happy to work with and learn from them. I have had the opportunity to use my creativity to find innovative ways to teach my students. From going on Viking raids, to learning and trying out Roman battle tactics. We have spent time creating mosaics, and writing about our "first-hand experiences when Mount Vesuvius erupted." We have worked with many different classes and grades to help our 4th and 5th graders become the teachers and leaders, and share what they have learned with the younger grades.
I have loved teaching here for the past five years and I am looking forward to working with a new group of amazing students. I love combining my love of History and English together to really go deeper into both subjects. I am really looking forward to working with the students to create new things that are unique to our class!
---
ELIZABETH BAYLISS— SPEECH PATHOLOGIST
Email: ebayliss@aakelementary.org
My name is Elizabeth and I am a Speech-Language Pathologist. Although I am a native Oklahoman, I have lived in several states (TX, NJ, MO) throughout my journey, and I am so grateful to have landed in Fort Collins! I received my Bachelor's degree from Texas Tech University and completed my Master's degree at Rockhurst University. I have worked in several settings including home healthcare and outpatient clinics, but I am especially excited to be working in a school setting with such a devoted team and supportive community. I have a passion for communication and believe every child's "voice" is important. My mission as a speech therapist is to provide the tools, support, and encouragement each child needs to understand and communicate in his or her world. Communication is the key to connection!
In my free time, I enjoy reading, yoga, art projects, and exploring Colorado with my Blue Heeler, Buckley Blue!
---

JULIE MCINTIRE

— OCCUPATIONAL THERAPIST

Email: jmcintire@aakelemetnary.org

Bio coming soon!
---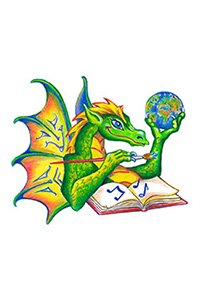 ROBYN WILLIAMS— SCHOOL PYSCHOLOGIST
Email: rwilliams@aakelementary.org
Bio coming soon!
---
DIANNE ANDREJASICH – ART COORDINATOR AND TEACHER
Email: dandrejasich@aakelementary.org
I have taught at AAK since the opening of our school. Watching our highly creative student's brilliance shine has been one of the greatest inspirations in my 20-year education career. Before I received my teaching license I worked as a commercial and fine artist for 20 plus years teaching art as an artist-in-residence for schools.
 As a young elementary school student, several core academics were difficult for me because I learn differently than most people. Ingenious teachers guided me with different learning methods opening new doors for me and raising my academic studies.  Thus, I strive to unlock frustration in students who need a different approach to many academic subjects through the visual arts.  Along with motivating them to soar to new heights in their artwork.  Our art projects begin with a goal giving students choices for exploring various materials that will complete their imaginative concepts building confidence with their accomplishments.
My goal in the visual arts is not assembling project activities with little room for creativity.  Instead, students will go beyond their initial ideas to develop higher-order thinking skills in their approach to artistic problem-solving.  "Genius is made, not born. And human beings are gifted with an almost unlimited potential for learning and creativity."  How to Think Like Leonardo Da Vinci
---
LORNA FLOYD – MUSIC COORDINATOR AND TEACHER
Email: lfloyd@aakelementary.org
I have been the music teacher since fall of 2010. I love how our school music program meets and exceeds the Colorado State Music Standards in a unique way–by offering an elementary instrumental program!
When I am not in my classroom I'm in my many gardens with my husband and three little dogs or making my own music! I play alto saxophone with the funk band Archie Funker, flute with Bole Bole Brazilian band, and clarinet and vocals in my own ensemble, Lorna's Swingset.
---
SCOTT WILSON— INFORMATION TECHNOLOGY
Email: swilson@aakelementary.org
Bio coming soon!
---
MIKE FULLER

— CUSTODIAN

Email: facilities@aakelementary.org

Hello! I am anxious to start working and to meet all the staff and kids.  I am an easy-going guy and have a great sense of humor!  I am also a sports nut.  My favorite teams are the Raiders, Yankees, and Lakers.  I am engaged to a beautiful lady!
---

RANDALL FOSS

— CUSTODIAN

Email: